Hebei Wuqiang WeiTe Electrical Appliance Co., Ltd
Contacts:Section manager
Mobile: 86-13333086669
Tel:0086-318-3736777   0086-318-3736111
Fax:0086-318-3736969
E-mail: 76663880@qq.com
Address:Dayang Village, Wuqiang County
Moisture absorber
Contacts:Section manager
Tel:0086-318-3736777   0086-318-3736111
Mobile: 86-13333086669
¡¡¡¡This moisture absorber is a dedicated air cleaner for S9 oil immersed transformer. It is installed in the air inlet of the oil conservator. It can purify the air coming into the oil conservator and can effectively filter out the impurities and moisture of the air to guarantee the clean and insulation strength of the transformer oil. What¡¯s more, it uses the new engineering thermoplastic and is shaped by injecting with polyamide 66. It is of high mechanical strength and good chemical corrosion resistance.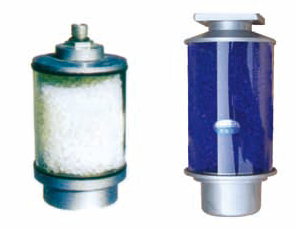 Note: There are humid and tropical requirements to the products. Please make the requirement and indicate the ¡°TH¡± word, which means the humid and tropical products, when choose the products.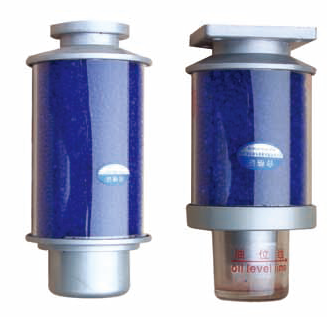 Amphipneustic Slow Moisture Absorber
The amphipneustic slow moisture absorber is a new air purifying device used in the transformer oil conservator. Its features are as follows: firstly, the air purifying time is longer. It extends the purifying time, so the moisture absorbing frequency is 30% increased than regular moisture absorber. Secondly, the purifier room is made by transparent glass tank and blue allochroic silicagel. The bottom part uses the labyrinth air inlet. We can see the inspiration and expiration of the moisture absorber directly when the transformer runs after filled with oil in the oil cup. At the same time, we can see whether the transformer is working or not. It can more effectively prevent the dust and moisture from entering the oil of the transformer to guarantee the insulation strength of the transformer oil.